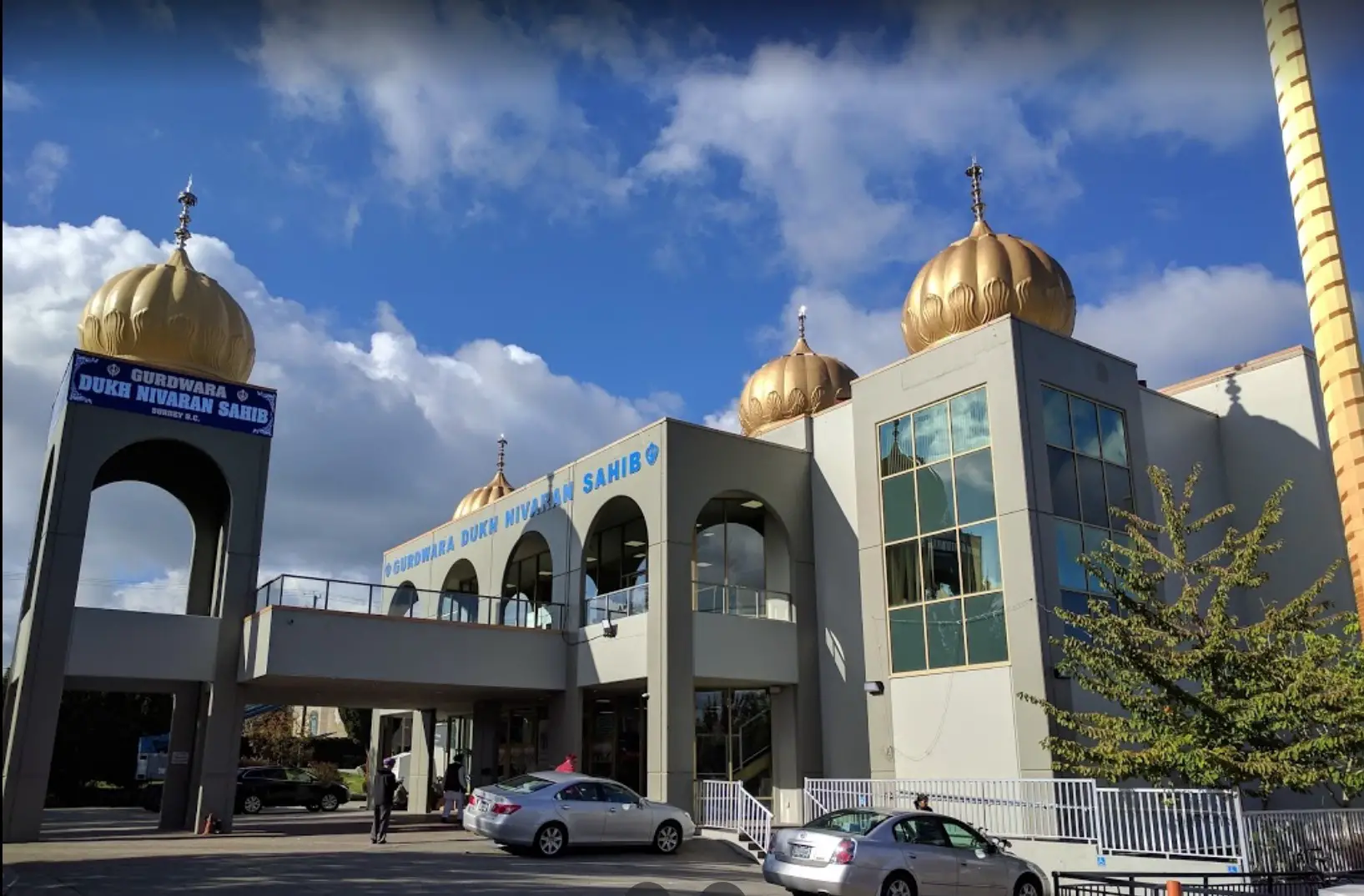 Our History
About Dukh Nivaran Sahib
Gurdwara Dukh Nivaran Sahib stands as a symbol of unity and spiritual solace, providing a sanctuary for individuals seeking solace and relief from their worldly troubles. Its serene ambiance and rich Sikh heritage create an atmosphere of reverence and devotion for visitors of all backgrounds.
Feeding those in need
Gurudwara Dukh Nivaran Sahib stands as a radiant example of compassion and community service. With an unwavering commitment to "langar," the free communal kitchen, it extends its arms to feed those in need, transcending societal boundaries. Through selfless dedication, this sacred place not only offers nourishment for the body but also feeds the spirit of unity and equality. Every meal served is a testament to the Sikh principles of seva (selfless service) and sarbat da bhala (welfare for all). Gurudwara Dukh Nivaran Sahib embodies the essence of giving, reminding us of our shared humanity and the transformative power of empathy.
5 Virtues taught by Sikh Guru
Our Gallery
Dukh Nivaran Sahib
Our History
Founding: The gurdwara was established in the 2007 by the Sikh community in Surrey. It was created to provide a place of worship and spiritual guidance for the growing Sikh population in the area.
Inspiration: The gurdwara's name, "Dukh Nivaran Sahib," translates to "a place where suffering is relieved." It draws inspiration from the historical Gurdwara Sri Dukh Nivaran Sahib in Punjab, India, which is renowned for its healing qualities.
Growth and Expansion: Over the years, the gurdwara experienced significant growth in terms of devotee attendance and community involvement. As the Sikh community in Surrey expanded, the gurdwara underwent several expansion projects to accommodate the increasing number of worshippers.
Services and Programs: Gurdwara Dukh Nivaran Sahib provides a range of services and programs for the Sikh community and the wider public. These include regular prayer services, religious ceremonies, community kitchens (langar), and educational initiatives to promote Sikh teachings and values.
Cultural Events and Celebrations: The gurdwara hosts various cultural events and celebrations throughout the year, including major Sikh festivals like Vaisakhi and Gurpurabs (birth anniversaries of Sikh Gurus). These events attract thousands of people and contribute to fostering community spirit and cultural preservation.
Social Welfare Initiatives: Gurdwara Dukh Nivaran Sahib is actively involved in numerous charitable activities and social welfare initiatives. It provides support to individuals and families in need, irrespective of their religious background, through initiatives such as food drives, clothing donations, and medical assistance.
Community Engagement: The gurdwara plays a crucial role in fostering community engagement and interfaith dialogue. It actively collaborates with other religious institutions, community organizations, and local authorities to promote understanding, harmony, and cooperation.
Gurdwara Dukh Nivaran Sahib in Surrey, BC, Canada, continues to serve as a significant religious and cultural center for the Sikh community, providing spiritual solace, community services, and promoting Sikh values in the broader society.